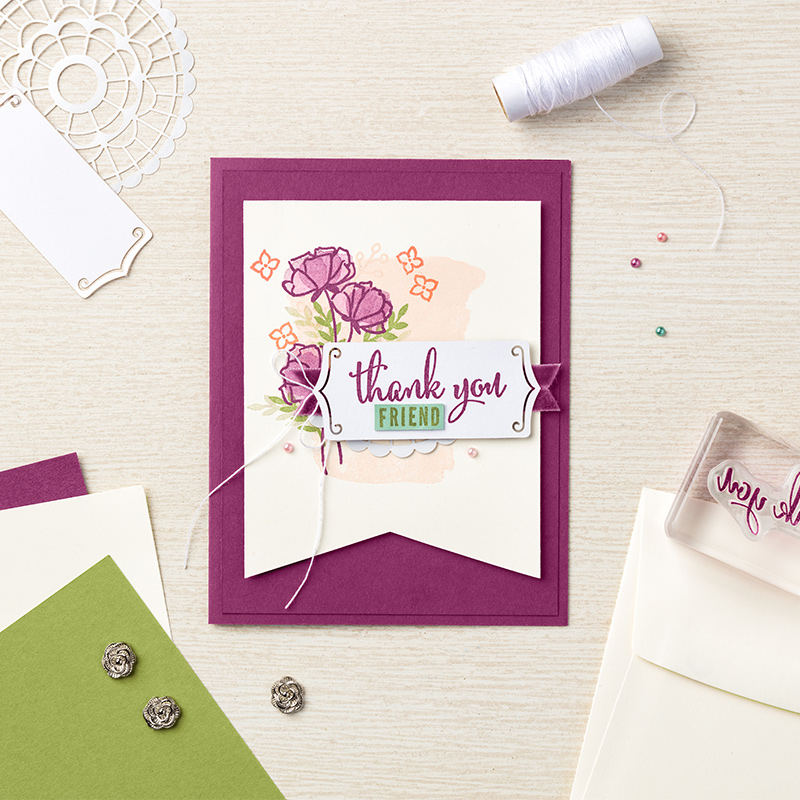 Hi there and Happy Thursday! I don't know about you, but I'm ready for a long holiday weekend and the unofficial start of summer. This week our weather has been gorgeous which has allowed me to walk outside during my lunch break. I'm still busy gearing up for my new catalog launch for June 1st, but wanted to pop on and post a reminder about the Share What You Love Early Release bundles. The bundles expire May 31, 2018. Here are the three options:
$57.00
Item # 149524
$91.50
Item # 149525
$127.50
Item # 149526
If you purchase any of the three bundles from me I will send you a PDF tutorial of a four card class featuring the Share What You Love suite of products.
I'll be back on Sunday with another post.
Happy Stampin',
Christine